Save the date for our Annual Meeting and Potluck on Sunday, November 24 from 3:00-6:00 pm! This is a wonderful opportunity to meet RPCVs, renew or start your membership, hear annual updates, and get excited about next year's goals and events with good food and warm friendships. The location is The High Road on Dawson, 700 Dawson Rd, Austin, TX 78704.
Renew or start your annual Heart of Texas Peace Corps Association membership! Dues are $15 for the year, benefiting our grant program and HoTPCA programming. You will be able to purchase raffle tickets, International Calendars, and pay your annual membership dues with cash, check, or credit card. Learn more about (or renew/start your) HoTPCA membership.
Regional breakdown for potluck dishes*:
South & Latin America:

Appetizers

Asia & Pacific Islands:

Salads (get creative!)

Europe & North Africa:

Entrees

Sub-Saharan Africa:

Desserts
*Please note that there is no need to bring beverages for this event since the High Road on Dawson offers drink service.
Mark your calendars and we look forward to seeing you in November!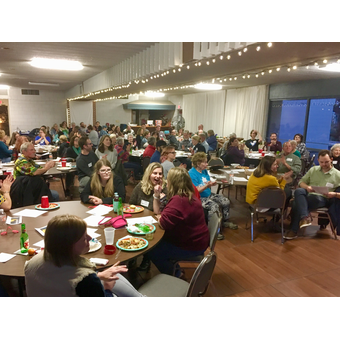 The High Road on Dawson, 700 Dawson Rd, Austin, TX