Volunteer Project with Casa Marianella:
Join us for a volunteer project and to learn a little more about Casa Marianella.
Saturday, October 14, 10:00am-12:00pm
Casa Marianella, located in east Austin, serves immigrants and asylum seekers from around the world. Learn more about Casa Marianella here: https://www.casamarianella.org/about-us/

We will meet at their original shelter off East 7th Street to learn more about their work and meet some of their residents. Then we'll round out our time working on whatever (indoor) project they most need to be done. Casa Marianella has expanded to three shelters in Austin. If this goes well we may continue with other projects at some of their other locations. They have an adult shelter, a women's and children's shelter, and a new family shelter. We'll be at their adult shelter this time at 821 Gunter St , just North of East 7th and West of Springdale.
Please RSVP to help us plan: Contact Julia Foree @ 512 339-2399 for questions or to let us know you're coming.
Have a spare room? Casa Marianella continues to seek temporary 3-month transition hosts for Casa graduates. Learn more here: https://www.casamarianella.org/hosting-program/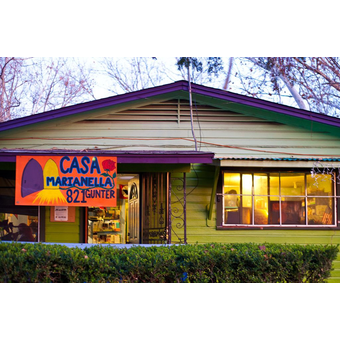 821 Gunter St, Austin, TX 78702, USA